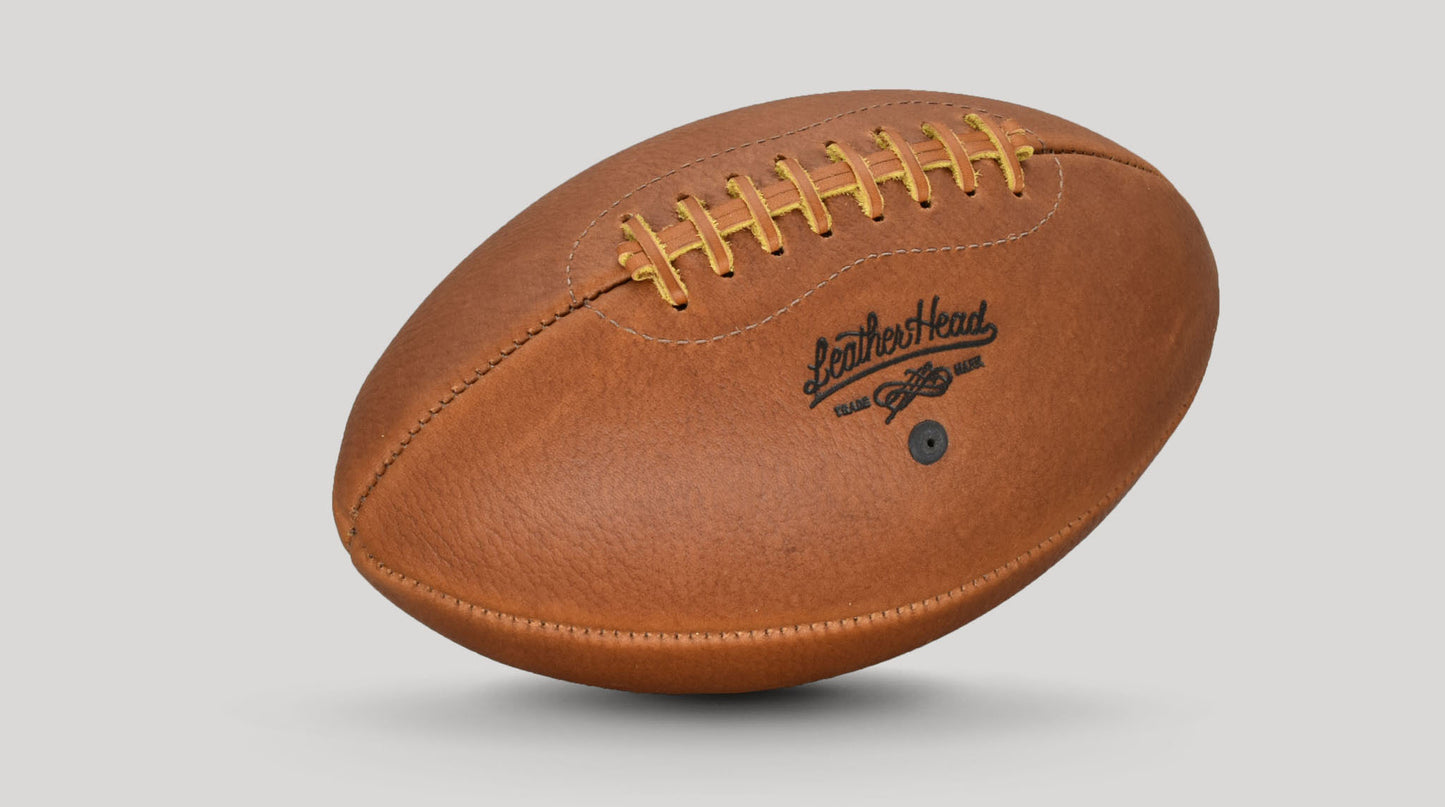 Limited Release:  Amber Rio 169
The first edition in a new feature from Leather Head Sports.
If you're familiar with the leather industry, you know that leather sources are varied.
As a leather goods manufacturer, we source leather directly from American tanneries. We also scour the secondary market of suppliers that offer limited quantities of interesting leathers.
The Leather Head Limited Release balls are made from beautiful sides of leather that have caught our eye.
These are limited since the leather is only available in small amounts, and once the balls sell out, they won't be back.
In order to qualify for Limited Release, the leather and finished ball must meet our exacting standards of beauty, playability, and durability. They must have the ability to age to a beautiful patina, and the potential to achieve heirloom status.
The Amber Rio 169 is our first Limited Release football.
Amber Rio refers to the specific color and tannage of leather from the SB Foot Tannery of Red Wind, MN. 169 refers to the pebble grain texture of the leather.
We have a single side of this leather which should yield between 10-14 footballs. With it's beautiful Amber color and beefy heft, these footballs are especially worthy of Limited Release status.