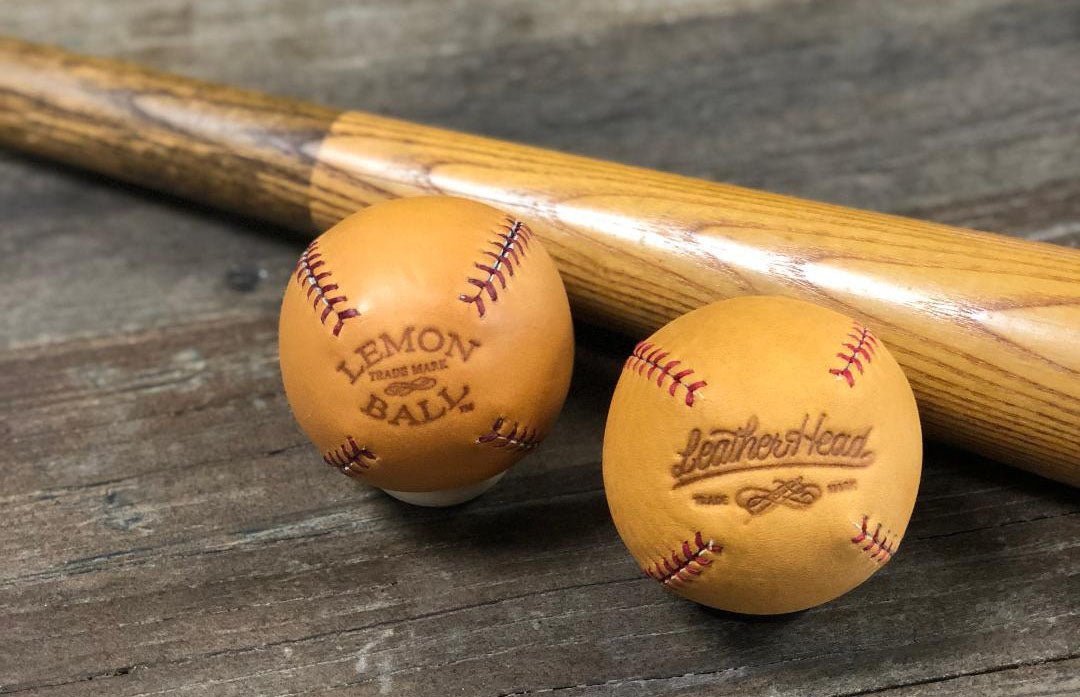 March of 2020 marks the 14th anniversary of the founding of Leather Head Sports.
We started small, designing and making a single product, our Lemon Ball baseball.
It was a one-man band back then.  Everything was made by hand in a small basement workshop.
Ball making is captivating.  What started as a hobby evolved into a branding experiment, which grew into a real business.
In those early days, it was therapy.  Sitting at the work bench, hand stitching, one's mind quickly enters a trance like state.  It was meditative.  In that peaceful place, the vision of a bigger business began to take shape. 
With our early success, the transition from a hobby to a viable business model was inevitable.
At the time, people were growing tired of generic, throwaway goods.  The vision for Leather Head Sports was to make a product more personal, more durable, and make it in a more thoughtful way. 
Leather sports balls have an irresistible quality.  We imagine them as finely crafted heirlooms.  By sourcing the finest leathers from American tanneries, and committing to the highest level of American craftsmanship, Leather Head Sports aspires to elevate the perception of sports balls.
Since our modest beginnings, our product line has expanded and our branding has evolved, but our vision is intact.
At the heart of our brand is a love for playing sports.  As we celebrate our 14th year, we hope to inspire and connect over the love of play.