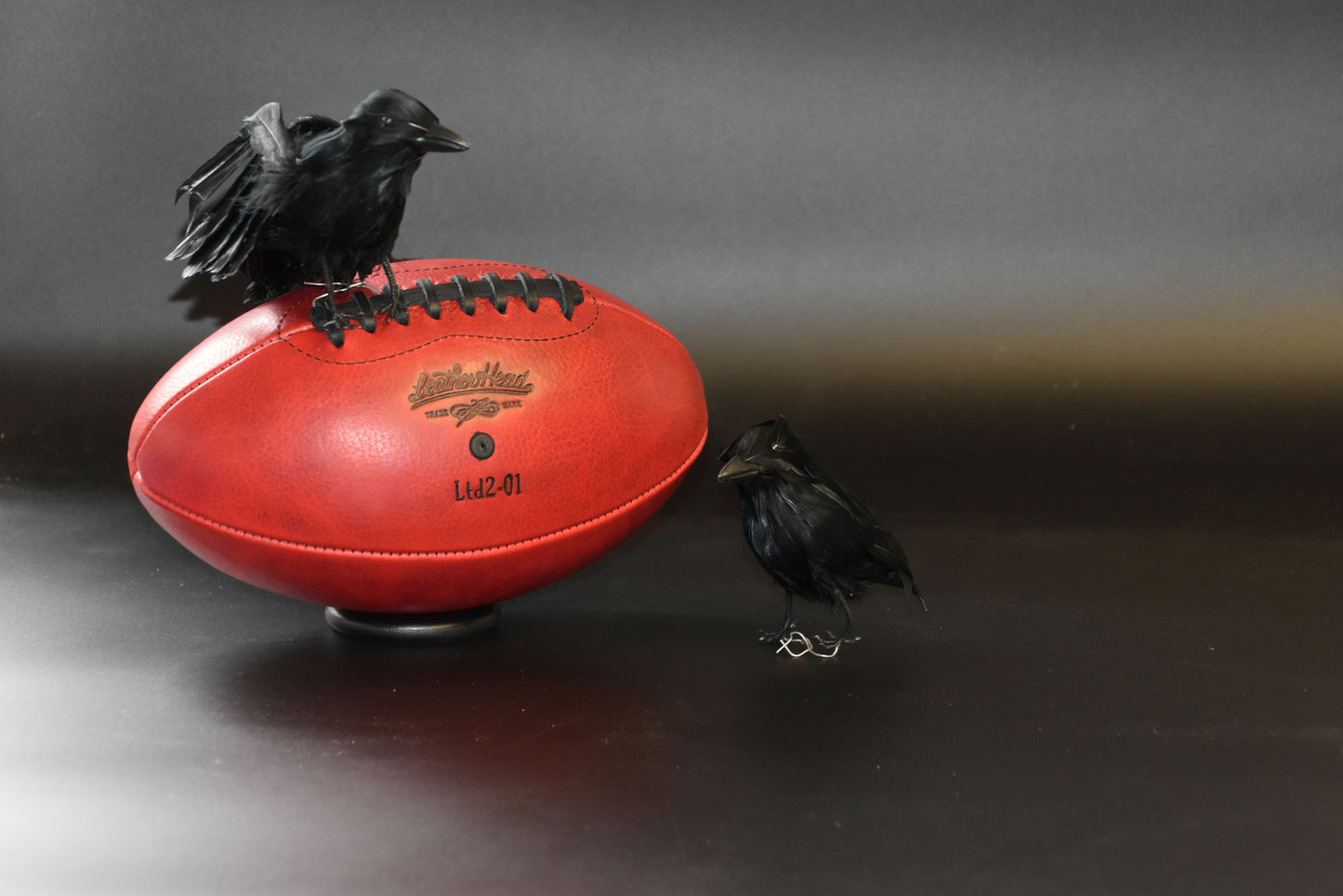 Limited Release: Red Eyed Raven football.
*SOLD OUT*
It took just over an hour, but our latest limited release has sold out.
When we found this remarkable side of red leather, we immediately conjured thoughts of a dark, spooky Fall nights.  The leather was a deep, rich red color with dark highlights.
From this Red Raven leather, we created a ball design to launch as a limited release aligned with Halloween.  The side of leather yielded 12 balls, each with a unique code number to validate its Limited Release status.
The code's prefix, Ltd2 signifies out 2nd limited release.  Its suffix is a serialized number: 01-12 making each ball individual and unique.
When we consider a limited release item, it is our conviction that we operate with fairness and integrity.  We'll keep the quantities low, likely under 100.  We'll also strive to create equal opportunity for everyone who wants to acquire one of our unique artifacts.
Typically we'll tease it out on social media, and also send an alert e-mail prior to our actual launch.
Stay tuned to our Instagram account, and look out for our periodic e-mails.
We've got some really cool balls in the works and we can't wait to share.